About Me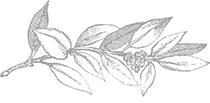 Hi, my name is Jeannette and I am the photographer at House of Carrington Creations. I'm an on-location, modern portrait and lifestyle photographer using natural lighting. House of Carrington Creations offers maternity, newborn, baby and family pictures in the surrounding areas of Edwardsville, Illinois and St. Louis Metro area. With my unique style and approach to each individual photography session, you will get a custom portrait photography experience and elegant, yet simple, ways to display your family art.
"Wherever there is light, one can photograph."   Alfred Stieglitz
My Photography Style
I think you'll find that my focused and fun nature plays a big part in my photography. It's such a humbling responsibility to be entrusted with capturing my clients "once in a lifetime," moments on camera. Being able to preserve those memories for them is one of the best feelings in the world.
My photography is authentic, organic and above all — full of love. My passion lies in capturing people who are truly connected, who adore their family and want to celebrate that bond with lasting memories. I love photographing families who love natural light – whether outside or inside with beautiful light streaming in – and who don't mind a little adventuring to get the perfect photo.
I Love Photographing Families
My goal as a photographer became clear over 5 years ago when I started my "studio": to celebrate children at every age, to unveil the spirit of a child in her images and to help families decorate their worlds with highly personal artwork; artwork that matters.
For me, there is nothing as wonderful as being able to capture the beauty of a person. Each time I meet a new family and learn about their lives together I'm deeply moved. It's my goal that my clients become my lifelong friends. Watching them grow together through the years . . . from engagements to weddings, milestone anniversaries, pregnancy, adorable newborns and growing children . . . gives me such an overwhelming feeling of joy.
House of Carrington Creations' is always giving back. Whether it is a local charity close to my heart or charities around the world providing education or safe drinking water, a portion of every session with House of Carrington Creations helps children in need.
God creates the beauty. My camera and I are a witness.   Mark Denman